PRESS
The press publishes news about us
"Offsite homes built in record time: how to build your home faster. Having a new-build home in less than a year is now possible. Moreover, homes built 'offsite' offer better execution quality when compared to traditional construction"
Read article >


"AEDAS Homes has become the first big developer in Spain to launch large-scale residential developments built offsite".
Read article >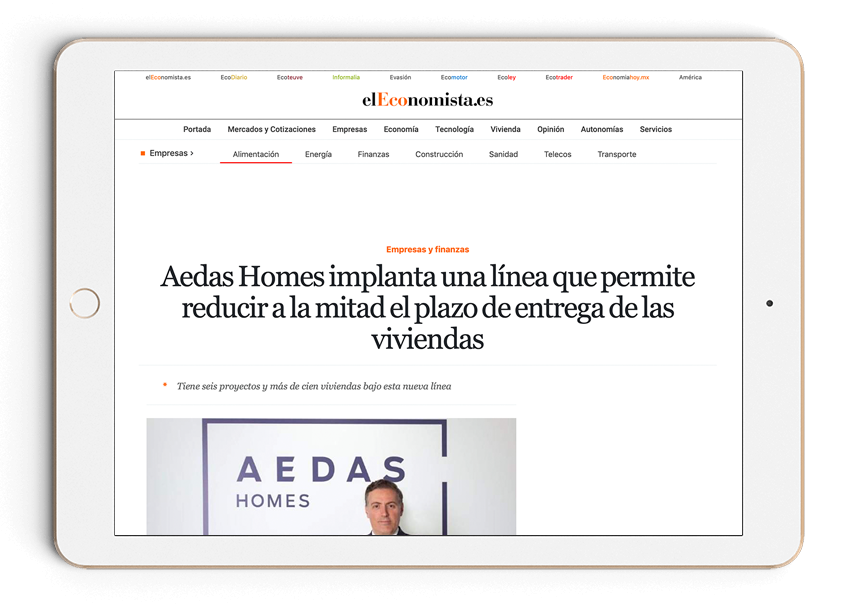 Publicly-listed AEDAS Homes is now manufacturing homes in half the time. The residential development company is leading the way in offsite building in Spain".
Read article >
---

"Residential development in Spain has started to change, and a radical shift in homebuilding is predicted. AEDAS Homes sees this trend and technique enjoying success around the globe".
Read article >
---

"AEDAS Homes is betting on offsite construction as the new way forward in homebuilding".
Read article >
---

"Manufacturing houses just like cars: the moment for building homes in half the time has finally arrived".
Read article >
---

Get to know our developments
Take a look at our OffSite developments and find the home that best fits yours needs
DEVELOPMENTS